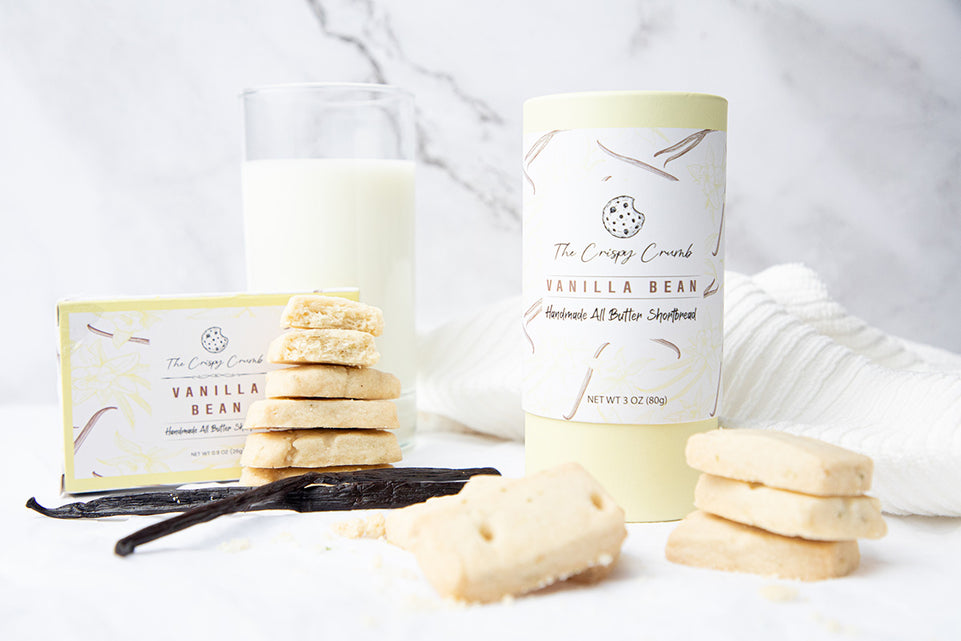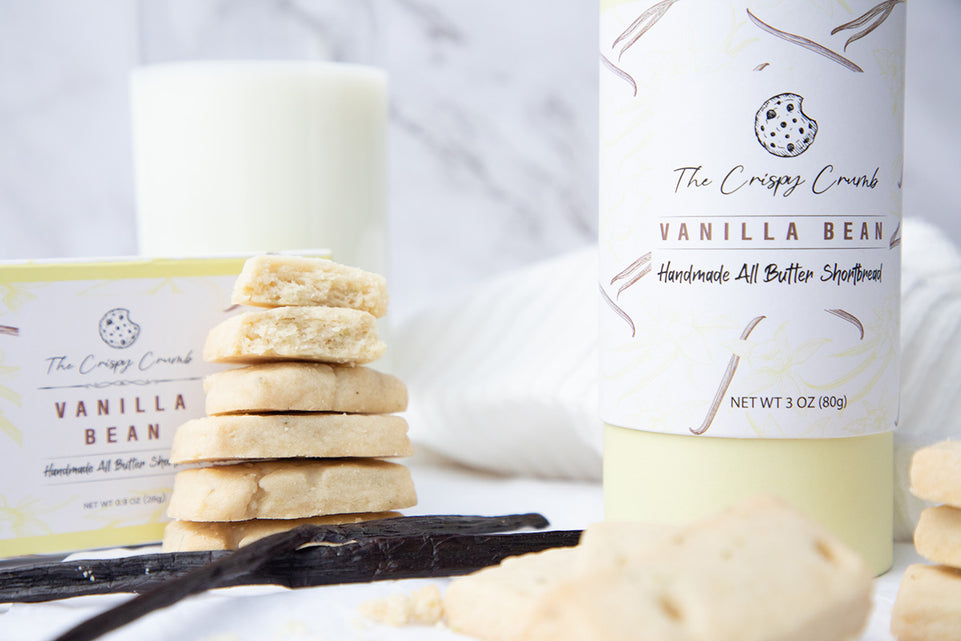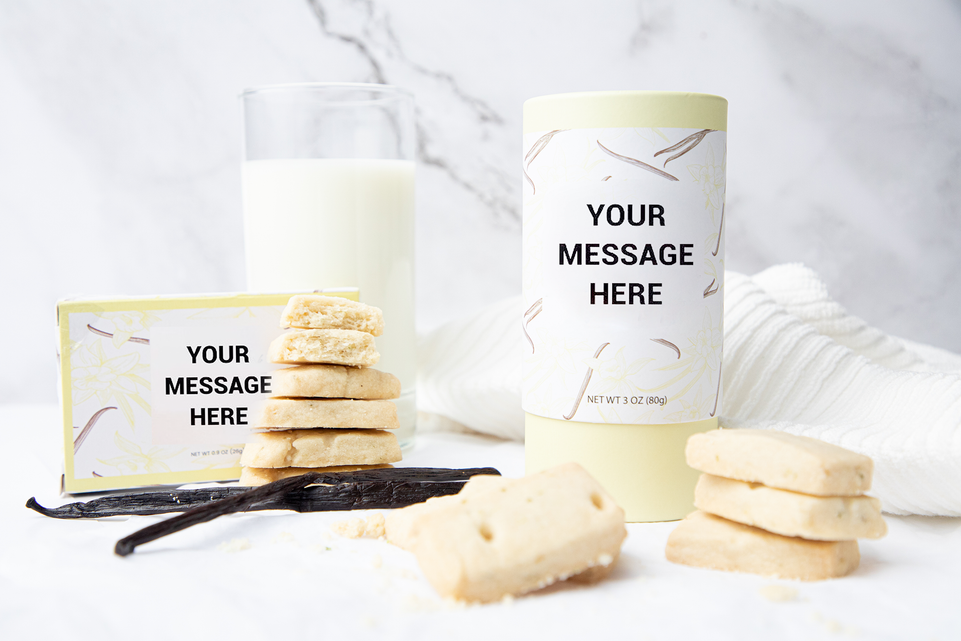 Discover the pure and natural flavor of vanilla in our vanilla bean shortbread cookie, where the classic taste of buttery shortbread meets the subtle sweetness and floral notes of real vanilla beans.

Our shortbread tubes contain 3oz of buttery hand-made shortbread cookies.

Our mini shortbread cookie boxes contain a single serving size, perfect for events and special occasions weighing 0.9 oz each.