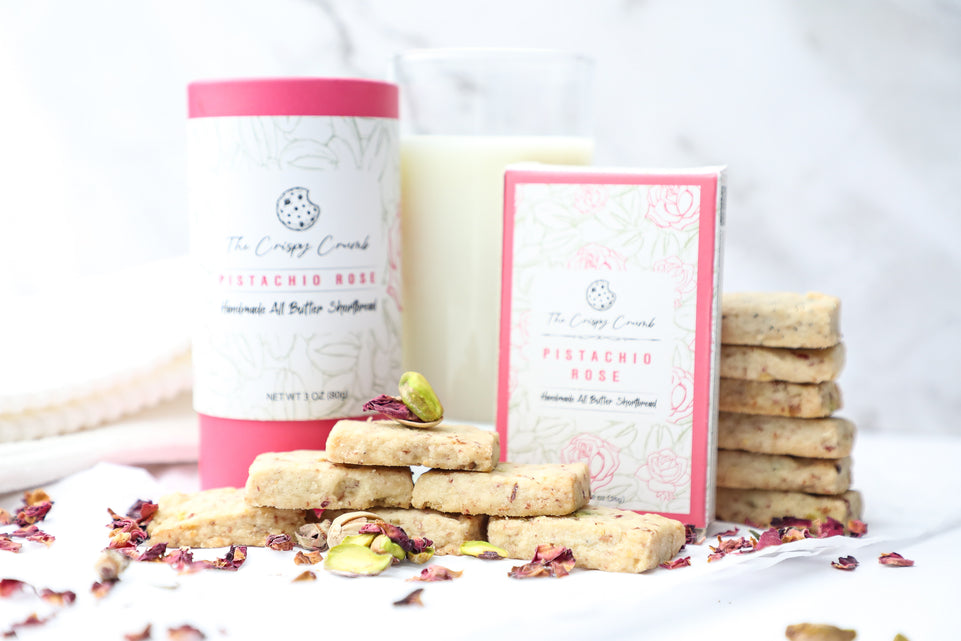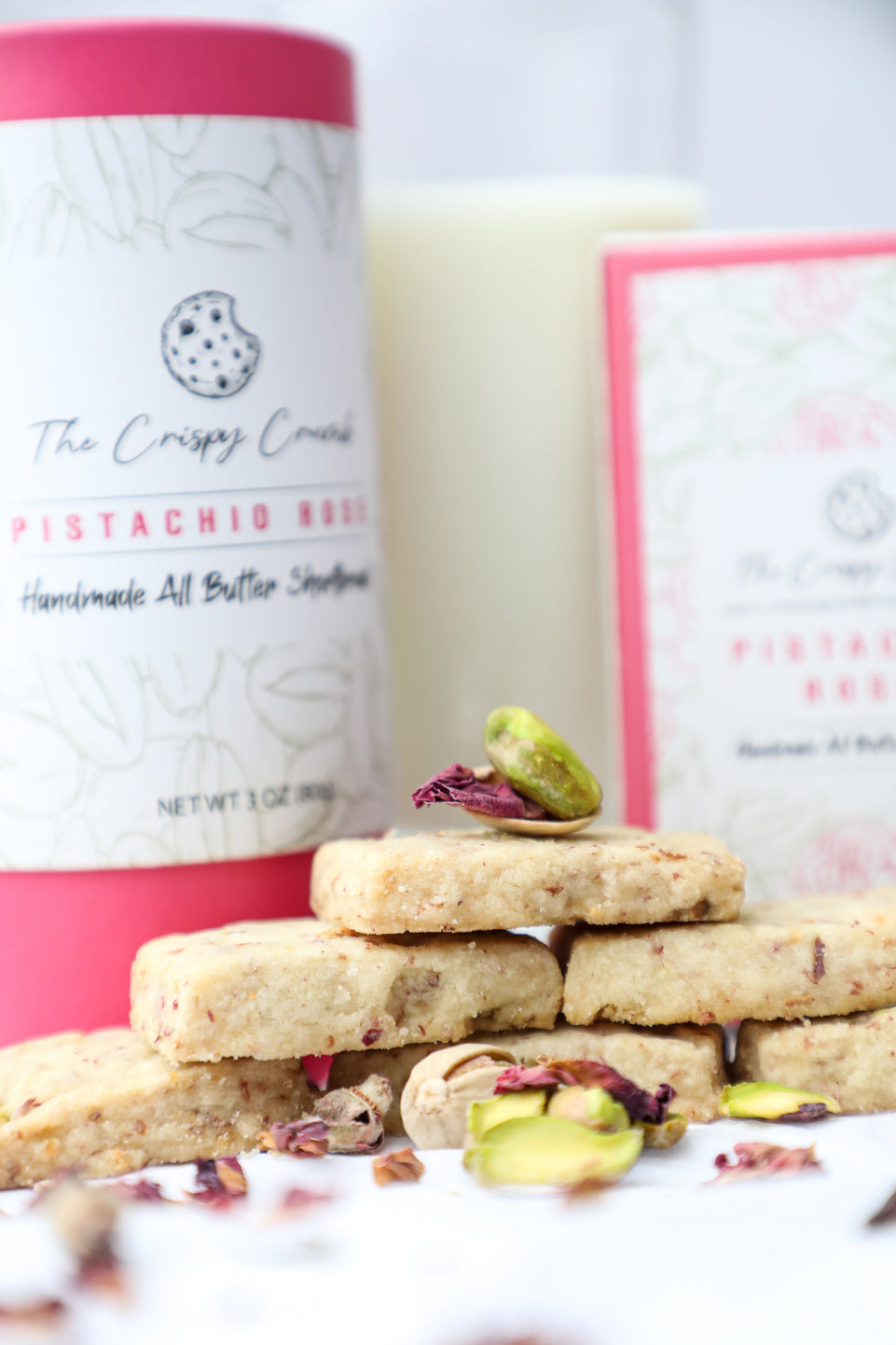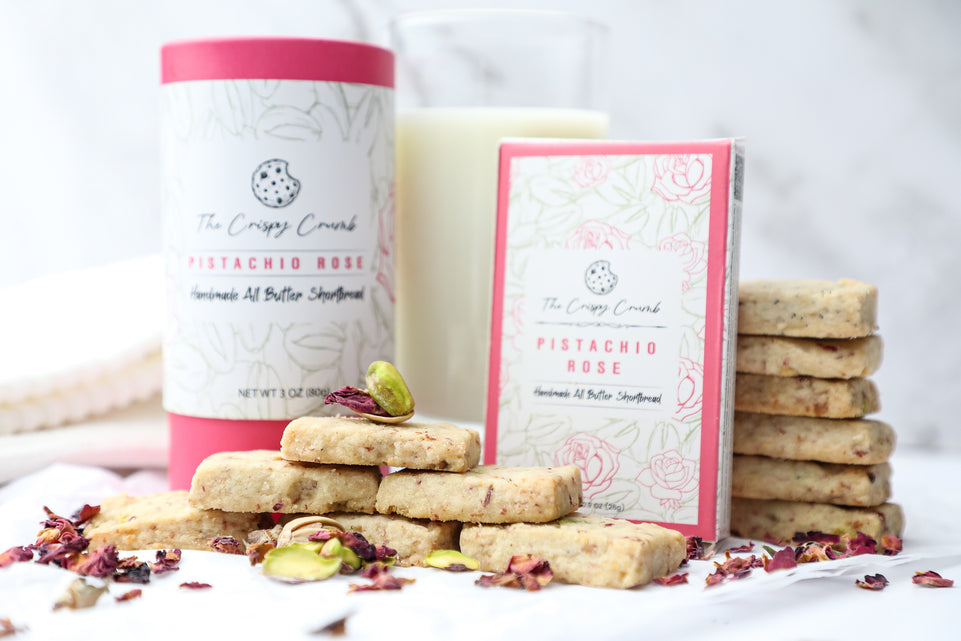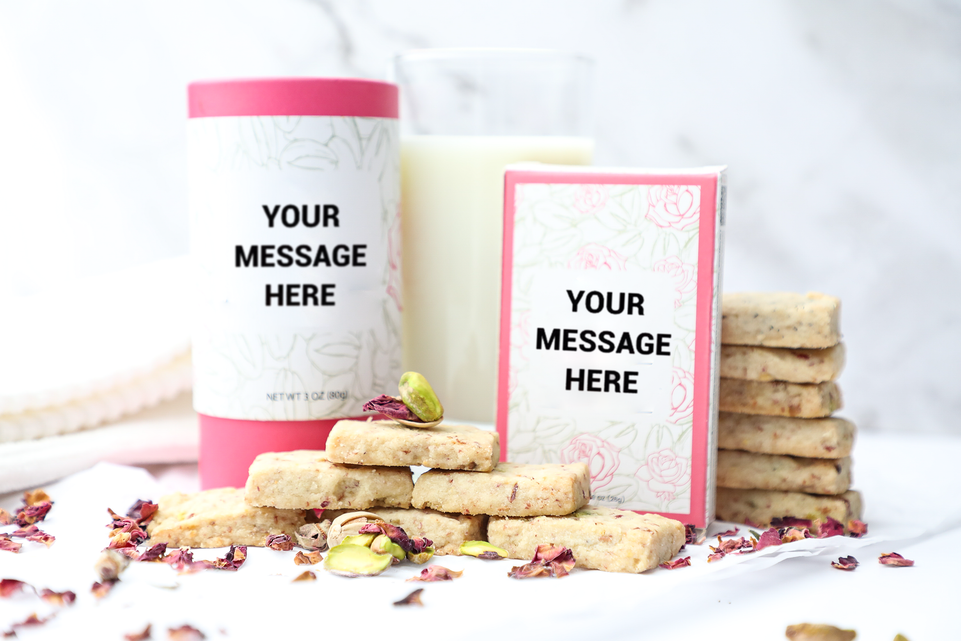 Taste the perfection of our pistachio rosé shortbread cookie, where the delicate crunch of pistachios meets the subtle sweetness of rosé in a buttery and crumbly shortbread base.
Our shortbread tubes contain 3oz of buttery hand-made shortbread cookies.

Our mini shortbread cookie boxes contain a single serving size, perfect for events and special occasions weighing 0.9 oz each.