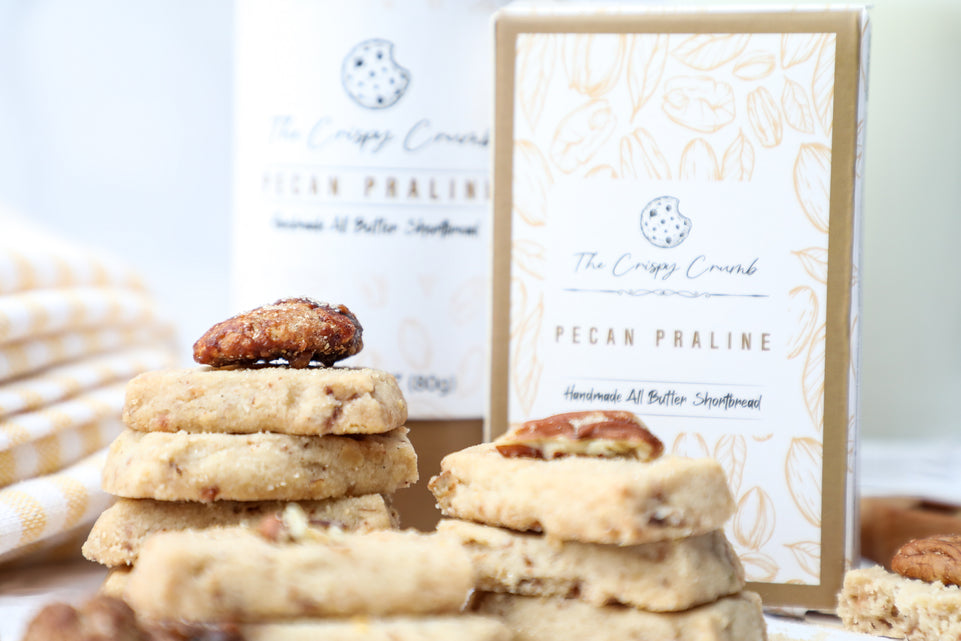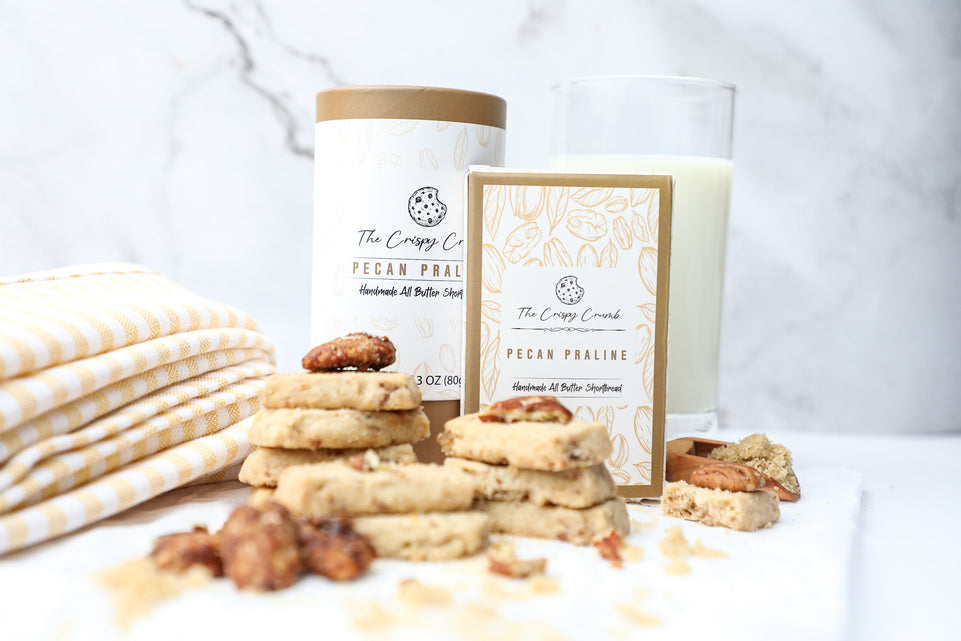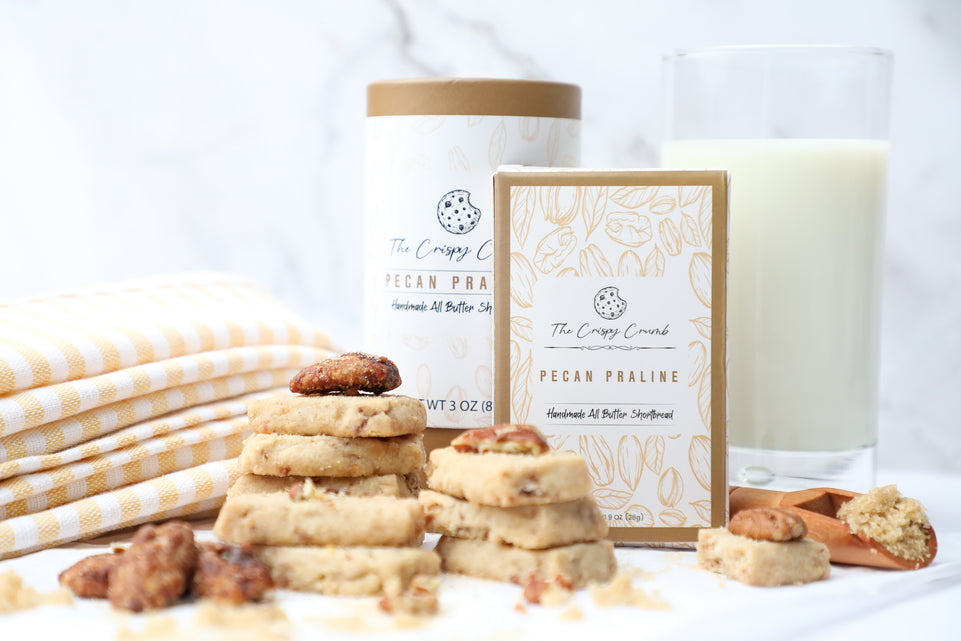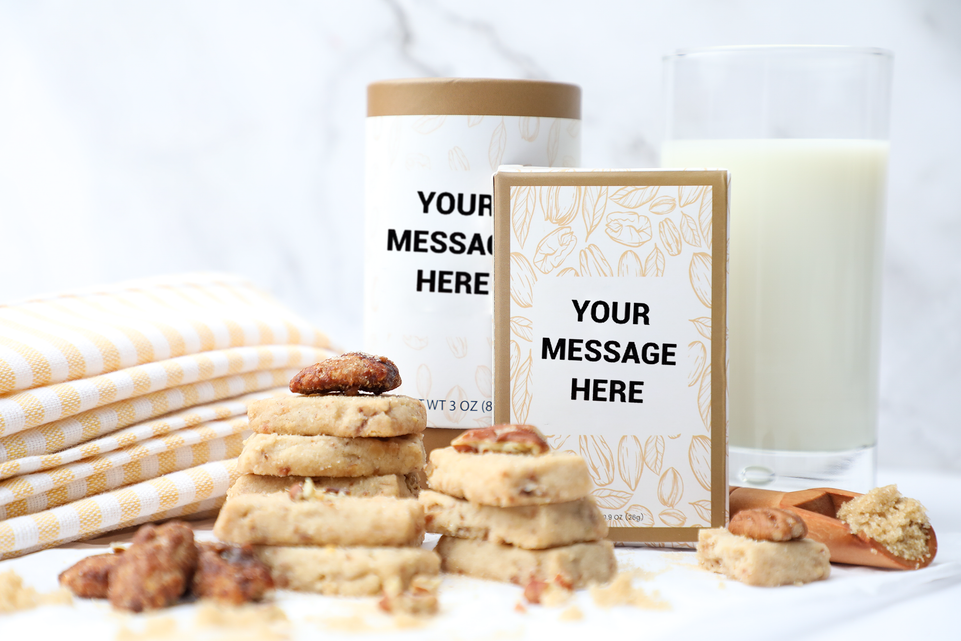 Discover the ultimate indulgence with our pecan praline shortbread cookie, where the richness of buttery shortbread meets the satisfying crunch of toasted pecans and the subtle sweetness of praline.

Our shortbread tubes contain 3oz of buttery hand-made shortbread cookies.

Our mini shortbread cookie boxes contain a single serving size, perfect for events and special occasions weighing 0.9 oz each.