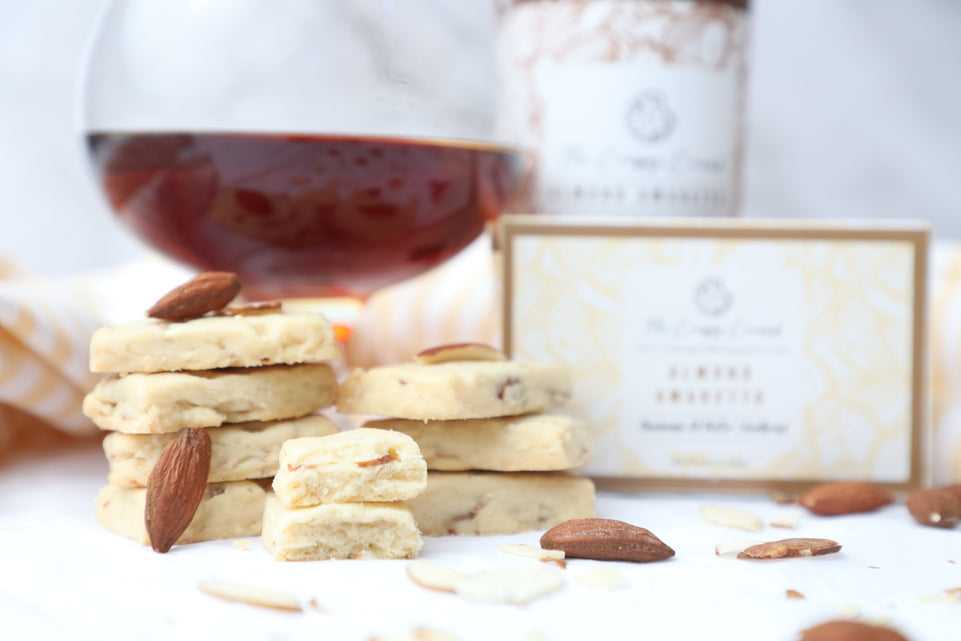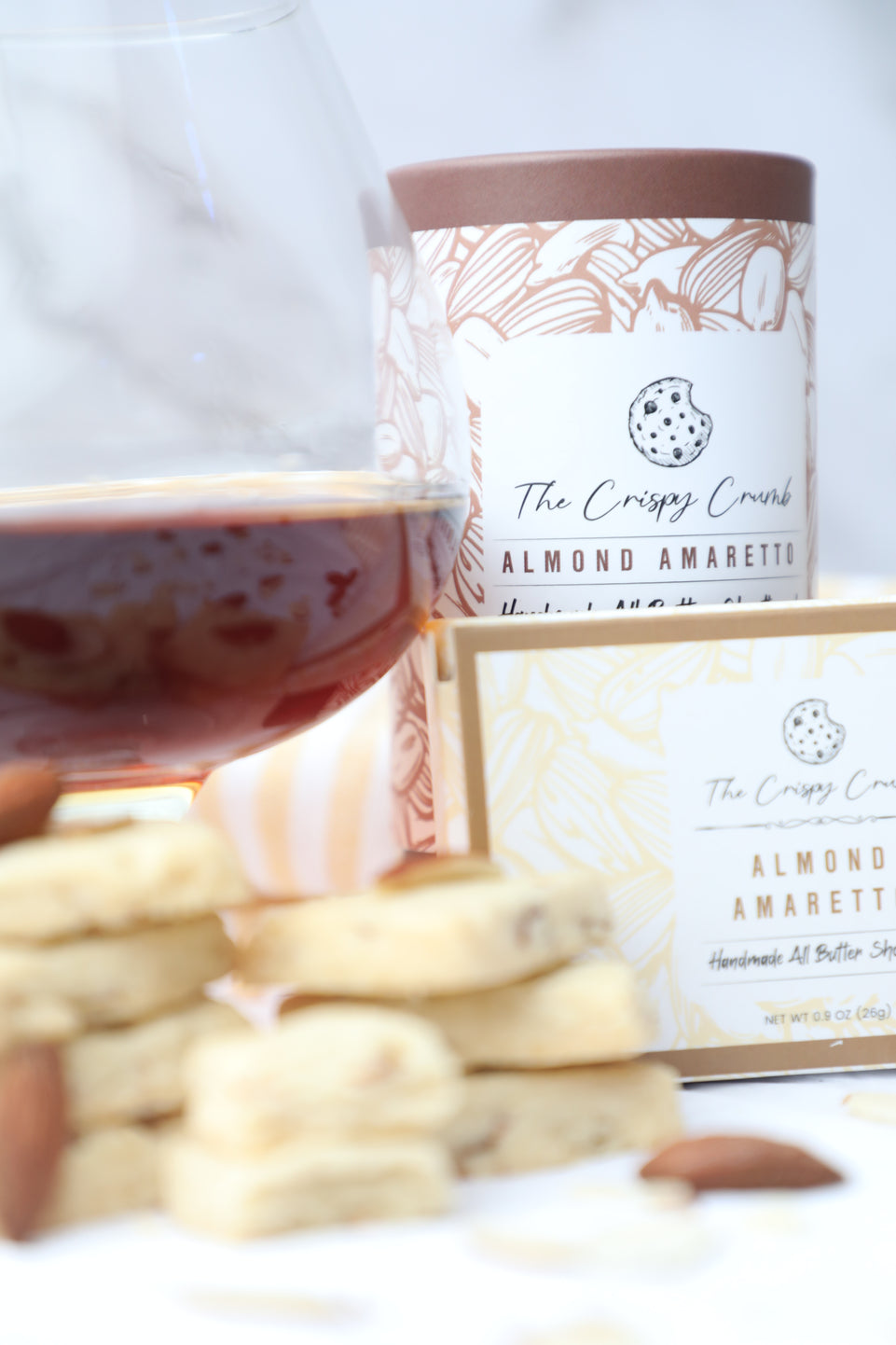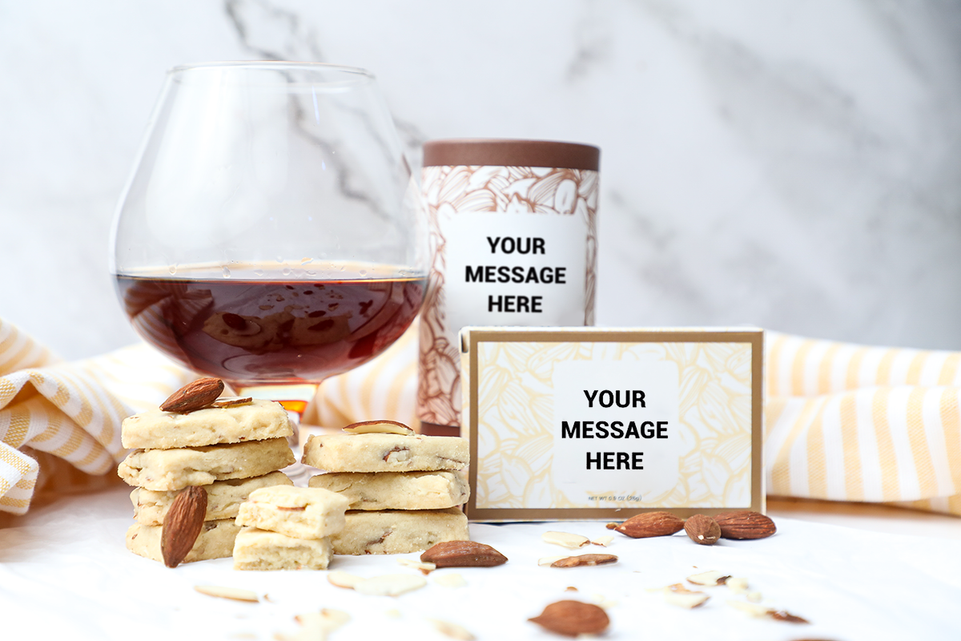 Satisfy your sweet tooth with our almond amaretto shortbread cookie - a delightful treat that features a rich, buttery texture and a hint of nutty almond flavor enhanced by the distinct taste of amaretto liqueur.
Our shortbread tubes contain 3oz of buttery hand-made shortbread cookies.

Our mini shortbread cookie boxes contain a single serving size, perfect for events and special occasions weighing 0.9 oz each.