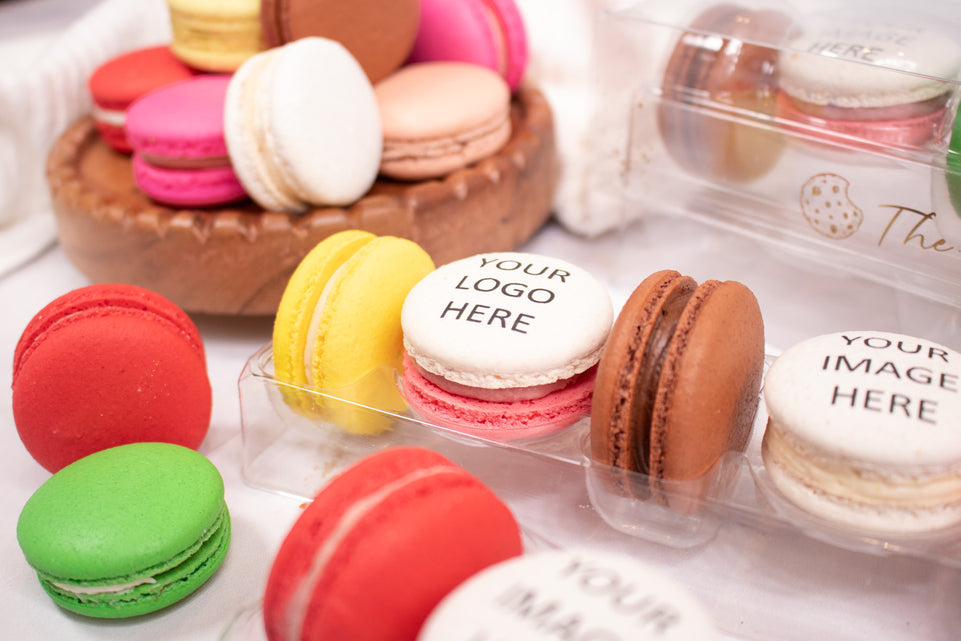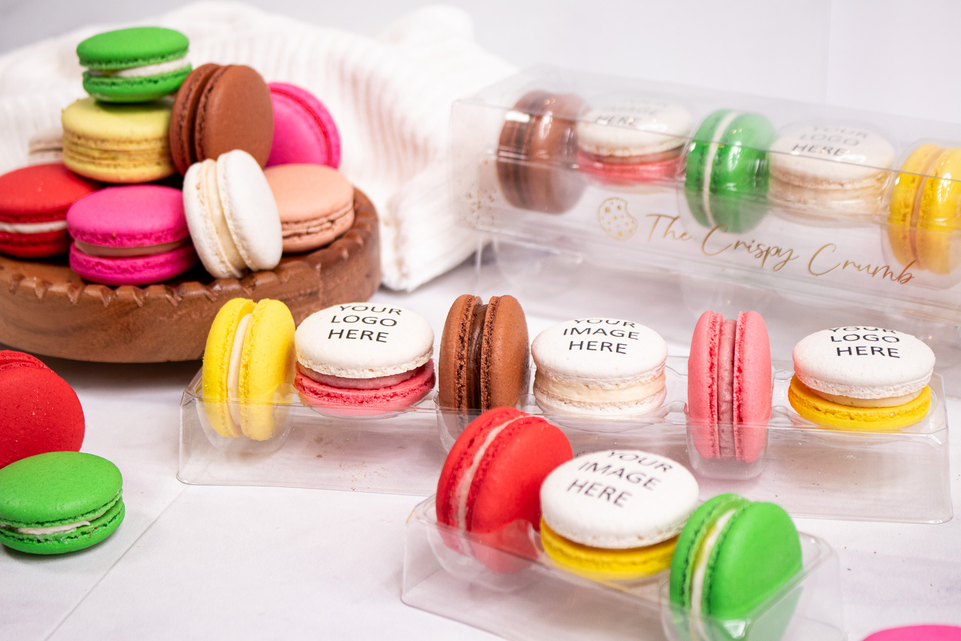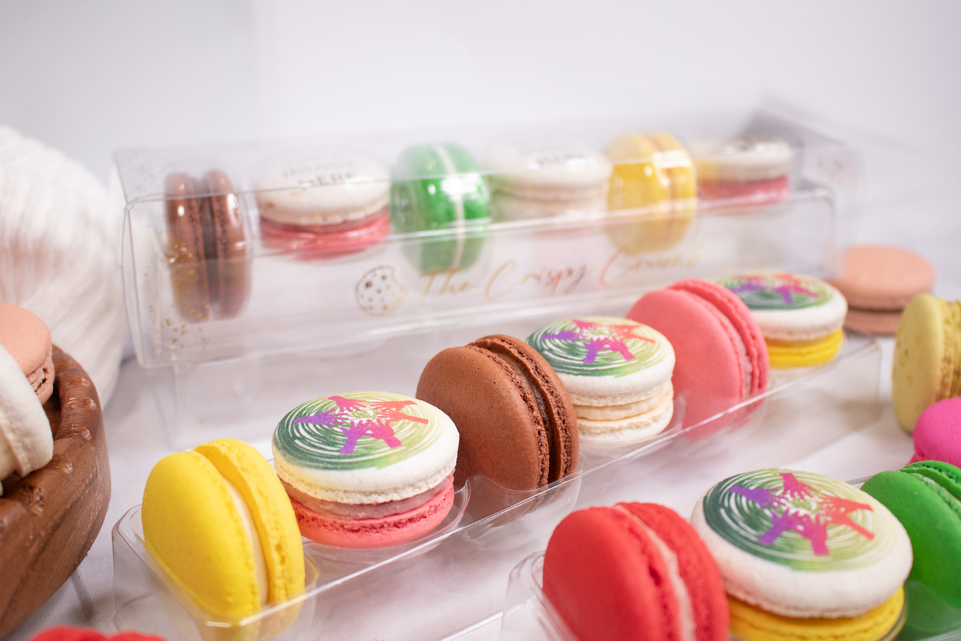 Elevate your brand presence with our Custom Logo Macarons – a tasteful and unique way to make a memorable impression. We bring your company's logo to life on our delectable macarons, transforming them into edible works of art.

At The Crispy Crumb we take your brand seriously, meticulously replicating your logo in vibrant, edible ink on each macaron. The result is a delicious, eye-catching treat that not only looks fantastic but also tastes extraordinary.

These custom logo macarons are perfect for corporate events, client gifts, or marketing initiatives. They serve as a distinctive conversation starter and a delightful way to leave a lasting impact on your clients, partners, or event attendees.

Make your brand delectable with The Crispy Crumb's Custom Logo Macarons and watch your logo come to life in the most delicious way. Your brand, our passion – all in one irresistible bite.